Access The Pain & Solution Map
Have more relevant conversations with your prospects.
The majority of sales rep onboarding focusses on the company, product features and sales processes.
But may sales reps lack a deep understanding of their prospects.
Whilst reps may be given some ICP and buyer persona documents, it's simply not enough.
This leads to ineffective messaging and less quota attained as the conversations are surface level and too much about the product and company.
Use this Pain and Solution map to develop core talk tracks and message themes for your cold emails.
The headings for each column provide a prompt for you to fill in.
Each row should focus on one pain (or problem) your prospects face.
Then work through the additional headings to complete the row.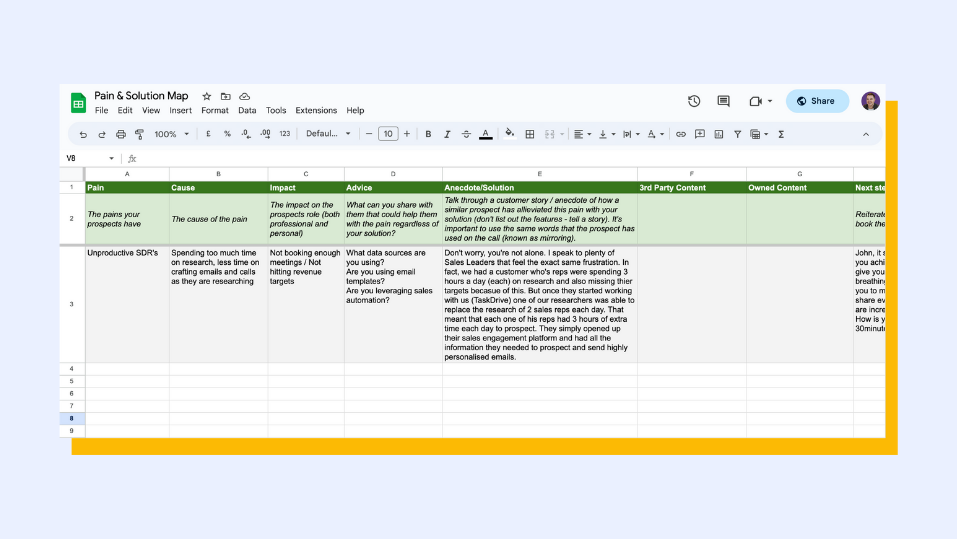 Click Below To Access The PAS Map
No email required, but if you want to find out how I can help generate pipeline at your agency, please book a call here.