Download The Outbound Prospecting Playbook Outline
Grab your copy of the 60+ page Outbound Prospecting Playbook to help you create, launch and optimise your pipeline generation efforts.
The playbook is separated into several headings including:
Domain & Email Setup
Prospects
Outbound Prospecting Strategy
Lead Research Strategy
Sequence Design
Message Copywriting
Handling Replies and Generating Meetings
Analysing Campaigns
Additional Plays

Please note that these are just the headings…you need to fill in the gaps yourself.
But if you complete each section, you'll be 90% ahead of your competition.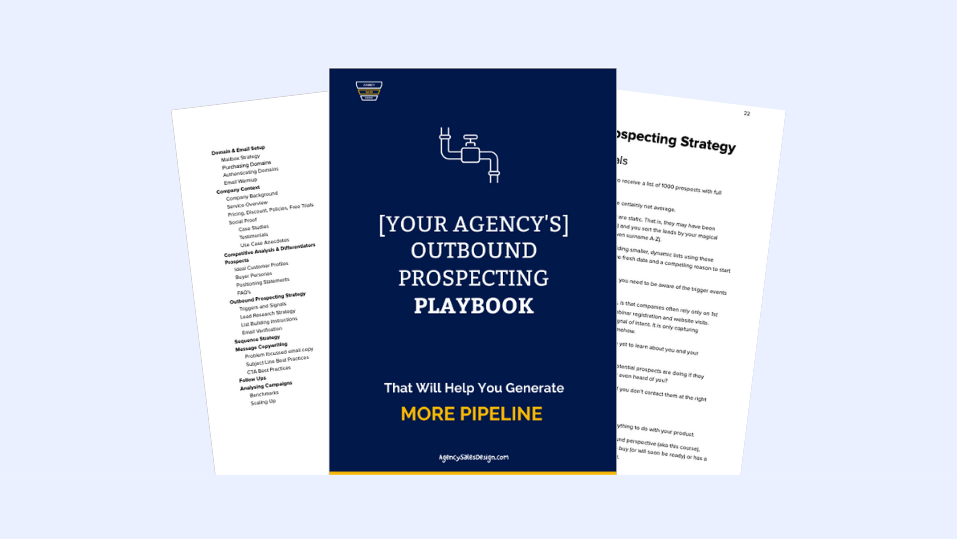 Click Below To Access Your Playbook Outline Today
No email required, but if you want to find out how I can help generate pipeline at your agency, please book a call here.